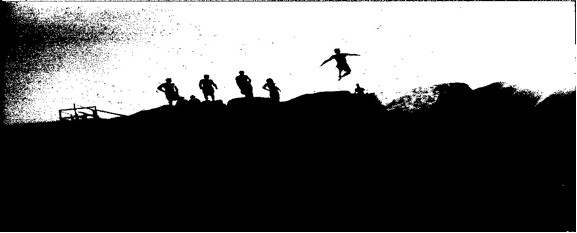 Politician
Words by Robb Spensley and Tommy Bobcat
Oooh Politician, to get elected is your mission
Oooh Politician, where do your allegiances lie?
I make insane songs for the people, who are the equals
Oooh Politican, where do your allegiances lie?

The Politician walks down the center aisle
getting ready to deliver his thunderous speech
too all of those who may listen it's the politician that sees them first
so he pulls out his piece of paper and says

I am here only to serve you, and if you fall I will protect you
I'll be you politician he says, and he says it with a smile
that you know will resonate with them voters
because he is a man of style
folks have labeled him as having too good of style
but that is the Politician

I look smart, it makes a difference, but when we vote, go forth complacence
Soon, the Politician says, you will be one of us
and when you are there is simply no turning back
because the dividing line that separates the human beings
from the people that rule them is getting thinner and thinner
and the Politician knows this, so he directs his efforts inwards to
do what he must do to
Eat for now, only the short term, but it wont last, dreams of the past now are over
Over? Now that is a very funny word
because we all know that is never does end
just gets stranger and stranger
until one day people start wondering, what is wrong with our country?
and that is the precise moment that the Politician steps in, and says
I can cure your

Fear of fear, three times the doses, we pay with lies and rewrite our history
I am your friend he says, end quote
because I am the Politician
the man that can get you though everything you could possibly imagine
get you form point A to point B
that is me, the Politician

And now that you're the man, please disclose your plan.
And now I must spend my future in your hands.

He's a man, an Poltician man.